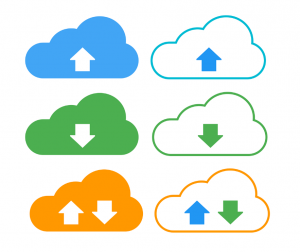 Moving from one set up to another is always a challenge. Migration from one hosting service to another is no different. One of the most common moves in the hosting space is from Shared Hosting to a Cloud Hosting Service. Typically, enterprises start with a shared hosting plan, but as their business grows and the site expands, they realize the need to make a move. While shared hosting works best for small businesses with a niche audience or individuals, Cloud Hosting makes for a better hosting environment to manage high-traffic and highly dynamic sites and those who need better speed, higher security, more bandwidth, and resource scalability.
Here's what you should know about, before, and after moving from shared hosting to cloud:
Identify your need for migration
Shared hosting is like sharing a one-bedroom apartment with five people. This might work when you are a student or just started working. But eventually, when you feel cramped for space or utilities, you start seeking a bigger space and share it may be with just one person. Similarly, when you grow out of your shared hosting resources and need more resources, you move to the cloud. Look for indicators that will reinstate your need to move.
Is your site running too slow?
Are you constantly out of your allocated bandwidth?
Do you need more controls on the operations?
Has your site traffic increased and seeking more support?
Choose a service provider who offers migration support
Migration is a complicated process and unless your team (and you) are well-equipped with the knowledge, experience, and resources to carry out the task effectively, it is better to delegate it to experts. Most hosting service providers offer free migration services when you buy a cloud hosting plan from them. Always choose a service with migration support which also offers a tech expert dedicated to your account and who can help you through the process.
Opt for a managed hosting plan
If you have a site that needs high-end security and constant monitoring, then you might want to go for a managed cloud hosting service. For a little extra cost, you can avail benefits from the host which can be worthwhile in the long run. From advanced security tools to automatic daily backups, you can make the most of your hosting plan with a managed service and yield better site performance.
Create a backup
More often than not, people tend to lose information while migrating from one hosting platform to another. Always make sure to run a micro and macro level backup for every data, software, applications, and other site resources before you implement the migration process. This is yet another aspect where a good hosting service can come to the rescue. They can offer you backup tools that allow redundancy and let you backup all your data without any worry.
Summing up…
Moving to cloud hosting is more of a strategic need than just following a trend. With the right hosting provider and a robust hosting environment, you can do a lot more with your site and make the most of this smart hosting technology.